timbosque

Add timbosque as a friend

timbosque will be notified and will have to accept this friendship request, to view updates from timbosque and their ratings you must follow them.

Remove timbosque as a friend



About me
Tim Bosque is much more than a retired math teacher – in addition to helping students in the classroom, he also values helping homeless people in soup kitchens. He is a minister in New York City, working as the head chef in a soup kitchen.
Occupation: Retired Teacher
Lists
Recent reviews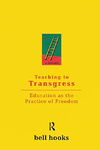 Posted : 2 years, 4 months ago on 12 June 2019 12:43 (A review of
Teaching to Transgress: Education as the Practice of Freedom
)
Great One.

0 comments,
Reply to this entry
Books
Top rated

My books page

Rated 1 books

My feed
Comments